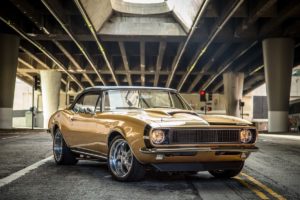 At the Finer Details, we specialize in the details. You could try to "do it yourself" if you had the right tools, the know-how, and the time – but why not leave the details to us?
The whole process of detailing the exterior and interior of a car properly takes know-how and special attention to detail. Luckily, providing top-notch car detailing services is what we do best!
Car Detailing Packages
The exterior waxing and polishing process removes all of the contaminants on the finish of the vehicle, such as sap, brake dust, road grease that builds up, using a special "clay bar" that does not wear down your clear coat.
Repairing scratches from the exterior of the car requires special colour matching and the right products to ensure chips and scuffs are virtually invisible to the naked eye.
The next step, applying wax to the finish, is done using a paint sealant wax that produces a deep gloss and provides a durable, final finish that lasts.
Interior cleaning is more than just our deluxe washing service, involves. If you've got pets and children and use your vehicle actively – it's a good idea to clean all surfaces regularly, every 6 months as it's a perfect breeding ground for bacteria.