At the Finer Details we can clean the entire interior, including carpet, upholstery, door panels and jams, centre console, dash – all surfaces. Head liners take special care and are usually not included.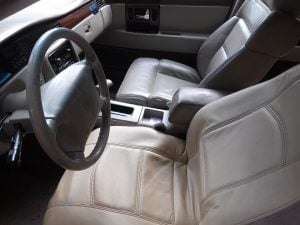 We shampoo and hot water extract all of the interior upholstery, carpet and floor mats. We clean all of the crevices on the console, dash and armrests, anywhere…that is visually.
We do not apply polishes and creams to any of the vinyl and plastic surfaces as these often leave an unwanted gloss and become uneven, then dull and then dusty.
This process takes about 3 hours and up to a day to allow for the car to be completely dry.
Details are our specialty. Check out our protection packages or call us today to schedule an appointment.